It is around about this time of year I start thinking about what I am going to buy people for Christmas. Most people I know start buying their Christmas presents even earlier than this, but I prefer to leave it till about now, the September/October time of year as they seem to be the two months of the year when I seem to have a little bit more money, than any other time. So it's a good time to start writing down a few ideas for what to buy people. And I do love a good list.
This year has been a very hard year for retail businesses because of Coronavirus. I know most cities and towns in the UK are starting to try really hard to get customers back into high street shops to protect the future of the 'physical stores', as opposed to shopping online. These are a few things I have found out that really interested me...
Consumer Spending Increased By 0.2%
It doesn't sound a lot I know, but it's much better than a minus. They do say it is mostly made up by the amount people are spending in supermarkets, but it is still a good thing. I think even the smallest of increases is a great achievement.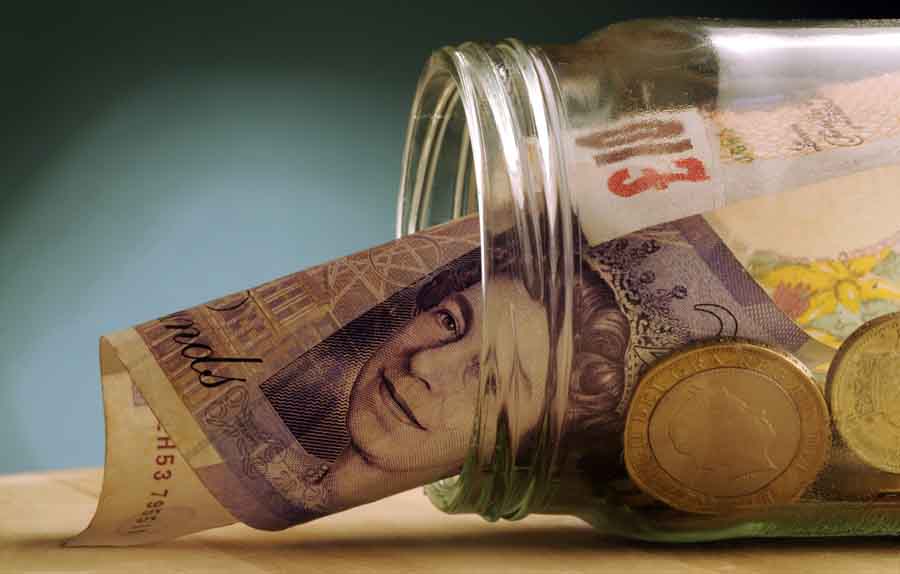 Clothing Spending Rose By 0.3%
Again, doesn't sound a great deal, but it is still a plus. I have noticed myself when I have a walk around my city of Lincoln, that certain shops are getting busier than others. Primark is a good first example, which figures because they are the cheapest on the high street still. New Look in my opinion seemed to be doing ok when I nipped in early last week, and House Of Fraser seemed to be picking up with customers also. So things do certainly seem to be looking up and moving in the right direction.
Japan
I have also read in the news that Britain has also signed a new trade deal with Japan. That's quite interesting considering the dreaded Brexit is still looming. Not that I am complaining. When we first started Brexit I remember that House Of Fraser where I work was owned by the Chinese, and as soon as they heard we were pulling out of the EU they put us up for sale which at the time was a massive blow, and it nearly saw me out of a job. I will admit I don't know as much about Japan as I do about China, but I am still very intrigued as to what effects this will have on our economy too.
Stock Market
Although I don't do it very often, I occasionally have a little look at the stock markets. I just go on Yahoo Finance for this because Yahoo is my home page and it is the quickest way to get to them. I thought I would just take a little look purely for my own interest, and I have found out that one of my favourite all time brands, Ted Baker (TED.L) is on +0.74% It might not sound a lot, and looking at the rest of the retailers in the market list Ted Baker definitely don't turn over as much money as some companies, but it's still a plus. I am quite happy about that.
There is some slightly negative news however, and that is according to This Is Money, on their news page there is a little article on there stating that retail landlords can soon start to call in all the unpaid rent they are owed from lockdown. It says the Trade Body UK Hospitality has asked the government to 'extend the rent relief until the end of March 2021. That is certainly going to be a big blow for businesses if they can't get an extension.
Source: https://www.thisismoney.co.uk/money/markets/article-8728411/Retail-hospitality-businesses-face-rent-bloodbath.html
John Lewis Are Not Paying Out Staff Bonuses
Oh dear. John Lewis and Partners have been one of the best leading retail companies for staff incentives over the years, and in fact they have been paying out their bonuses over 50 years, since 1953. Sadly not for much longer though. There won't be many incentives to start a career in retail at all soon if the country's not careful.
Let's face it we all prefer like the good news really, and it is always much nicer to end on a more positive note. Here are a few positive piece of news I have so far discovered today:
- One in five Brits launched their own Business during lockdown
I didn't think that was such a bad idea myself. Not that I've started my own business. I did start this blog though, so that is something I guess. It gave me something to focus on anyway. I do think having your own business might be the way forward pretty soon. That's just my opinion.
- Insurance Claims to be paid out
This article is very interesting despite being a little short. The bottom line is basically the FCA took eight insurers to court after they refused to pay out insurance claims to small businesses following the devastating effects of Covid 19 on the economy. It says the lawsuit was equally divided between the claimants and the insurers, but in the end swayed in favour of the claiming small businesses, which I am really pleased about. I am definitely all for supporting small, and particularly local businesses right now. So this is really good news. It will also hopefully help with the unpaid rent situation too.
And finally -
-Next seals deal to save Victoria's Secret from closure.
Like a lot of businesses, Victoria's Secret went into administration following Covid-19. Now it seems that Next have stepped in and taken them over saving hundreds of jobs in the process. Really happy about that. Did not particularly want to see another High Street store closing so this is very good. Next is one of my favourite places to shop recently anyway, they do have some lovely stuff, and I did get some vouchers for my Birthday to spend there recently too. I bought a jacket and top. In store and not online, of course. Next always have some amazing things in their stores, and not just the clothes, because yes, their clothes are really great quality, but I also really love their Homewares department especially for gifts. They always have lovely things. Now they are potentially going to have some nice lingerie in their stores too. I reckon that will be quite good for them as Next haven't really done all that much in the way of lingerie before. Add on sales are always good for any business.
It always really nice to end on some positive news, and I think it's so important to keep the High Street alive and kicking wherever and whenever we can. It is also always good to be kept in the loop on how the High Street and the Economy are faring in these times. We must continue to Save The High Street!
Thanks for reading.
Sarah