One of my favorite past times is exploring the internet looking for more ways on how to make extra cash when I need it. This is a task I set myself every day, even if it is only for five minutes. Sometimes that's all it takes, and you can be amazed with what you can find.
Some of these ways of making money I have already tried, and a fair few of which I still continue to do today. That doesn't mean to say the ones I don't continue to do aren't any good, and it doesn't always mean the ones I do do are ALWAYS very good either. All of these apps and sites are 'quite' good in terms of what you can earn, however, the downside usually is 'how long it takes' for the money to come through. Each one has a different waiting time. So far I have only found that there has only been one of these apps that pay out instantly, and that is Qmee. The other good thing about Qmee is that you can withdraw any amount at any time with it. Usually I wait till I have a £1, but sometimes I have withdrawn earlier, and the money goes straight into your Paypal account. This is why Qmee is so popular. I have already written a little about Qmee in my post if you want to check it out. All of these apps are free.
https://www.dreamcashe.com/2020/07/discovering-best-steps-to-saving-money.html
QMEE
Qmee is my first of great ways to earn a little extra cash. Be sure to give it a little time and attention when doing the surveys, but it can be fun and you can earn a few extra pounds here and there. I know that that might not sound much to most, but you will be amazed at how quickly it builds up. In my opinion it is also one of the most consistent apps that I am using so far.
PLAY TO WIN
Okay this is an interesting one, but it does work. I have been using this app for about a month now and so far I have won (because you win, you don't earn) about a fiver. I am hoping I would earn a bit more if I used the app a little more often, so that is a theory that I am intending to test out fairly soon. The way this App lets itself down is the in fact the Sweepstakes, which is the type of App that it is. The way I have won however is on the free little mini games that pop up every now and then whilst you are playing the slots, which is where I have earned a few quid every so often. That is paid into Paypal so it is well worth it if you do win. As I am currently testing out several different apps at the moment I haven't spent as much time on it as I could do, but that can change.
CURIOUS CAT
This is another survey app which I am impressed to say always has surveys on it every time I look. Whether I get accepted for those surveys can be another matter, which is why Qmee is still my number one survey app and not this one. A lot of the time you don't get accepted, and even though you can build up points to get Paypal cash the same as Qmee, in my opinion it can take just a little while longer. Always worth a little go every now and then, but not the most fun apps I have used.
MISTPLAY
Mistplay is one app that is fun to play on, as this is a Gaming app. So you download games through Mistplay and you gain points to put towards gift vouchers or pre-paid cards, but not Paypal. This is not one of those ones you get free Paypal money unfortunately which initially did put me off. However I have given it a go and I can be happy to announce that I did get enough points for a Starbucks gift card so I was happy knowing that it does indeed work.
SLICE THE PIE
This is a really good site if you enjoy writing reviews as this pays out for reviews you do on new music that you have listened to. So far I have done two reviews and have been paid exactly 88p. I know that doesn't seem a lot but as this is only the first day I have been on this site, I think it's not too bad as a beginner. I guess like a lot of thing you have to give it time and give it a little bit of commitment. But if you like listening music, surely it can be a bit of fun to write about it, and get paid for it too.
FOAP
Strangely I have been looking for something like this for a while. FOAP is an app where you can upload any photos you have taken to the app and then people can rate them. To make money from the app you can do four things:
1) Join a FOAP Mission. It means you have to post photos on specific things and you get entered into a prize draw to win between $100 and $500. Also people can randomly purchase your image for around $10 on it's own if it's something they are looking for. Any earnings you get at any time are split 50/50 with FOAP that is the only downside, especially if you only make $10. But it is still a nice little earner.
2) You can join a Premium FOAP Mission too. Again similar approach, they generally have to be something specific that FOAP as requested, and the winnings are still split 50/50 but the difference is the prize money is bigger, up to $500. That's much better I think.
3) Pretty basic one this is, just upload a few photos and see if someone spots them and buys them on the FOAP marketplace. Again any money made is split 50/50 but you could still turn it into a nice little earner. For example a photo you have uploaded is bought for $20 means you get $10. I think it sounds pretty fair.
4) You can actually create your own albums and add photos from other users to them. If any of these photos are purchased by another user you get $0.25. A great idea is to follow a few other users on the site also. It means getting your work spotted sooner.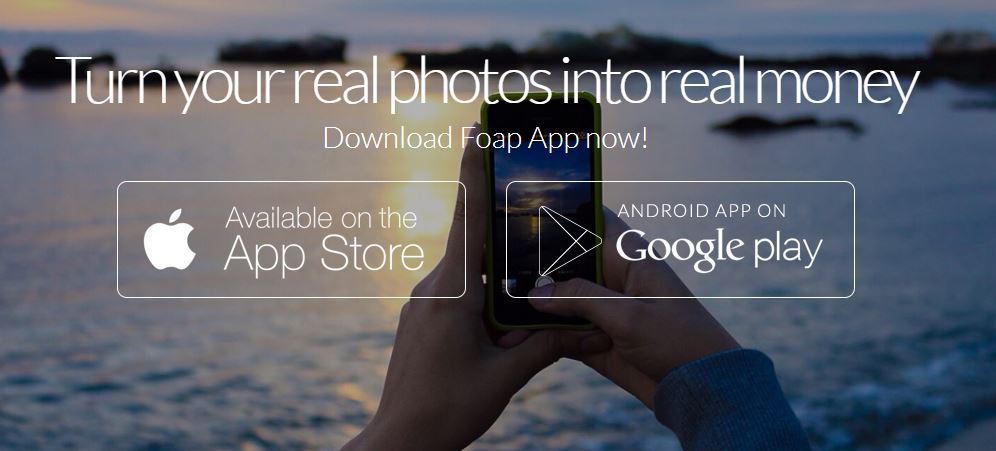 I really love the concept of FOAP, and this evening I have spent a bit of time exploring it in more detail, checking out other people's work, their profiles and photo portfolios. I am finding it a really interesting app, and as I personally do enjoy looking at different types of photography anyway, I feel this app is right up my street. I even have the opportunity to earn a little cash from it too, who knows. It's just really nice to try out something a little different that could potentially make a few pennies for me. how cool is that?!
Like I said, finding new ways of earning money by searching the web or trying out new Apps seems to be a new favorite past-time of mine. I do enjoy it, and it's really lovely to eventually find a new way of earning a bit extra cash, particularly if that new way turns out to be something fun and becomes something you really start to enjoy doing.
Thanks for reading.
Sarah x